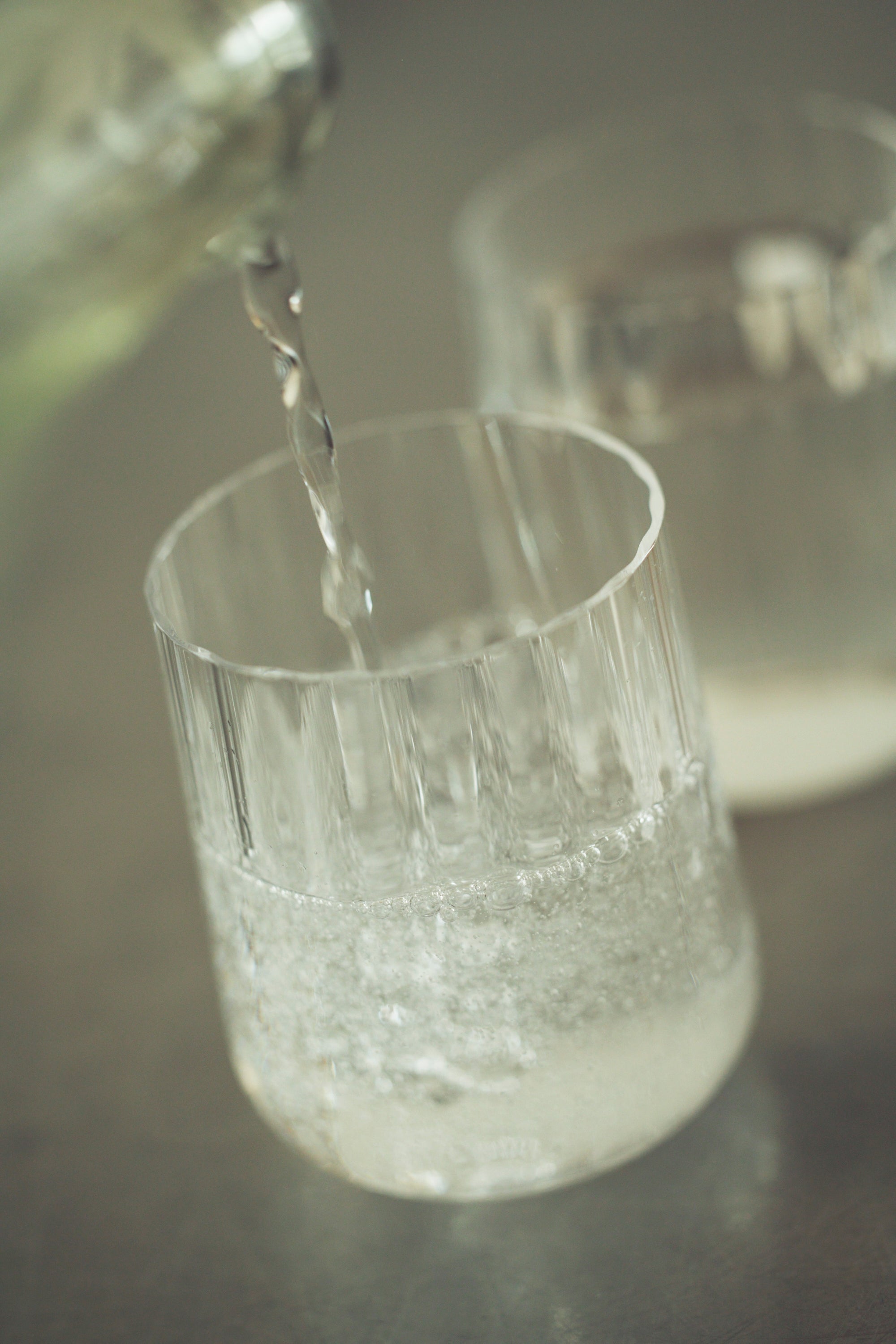 mall water glass
---
The mall glass series has a beautiful reflection in the light.
Director Yuko Watanabe redesigned French antique glass, and craftsmen hand-blown each one in Japan.

Light and gentle fit with a hand feel.
Although it is called a "water glass", it is a highly versatile glass that can be creatively used not only for water, but also for tea, sake, and small desserts.

Mr. Susumu Onishi of teteria, who has a deep connection with FFT, loves this glass for iced tea.
Onishi says, "Glittering light comes in from all sides through the mall, and the liquid color of the black tea looks the most beautiful."
This mall water glass "enjoys not only the taste of tea but also the color".
It's a glass that snuggles up to the margin of such a heart.
made in Japan

Diameter: Approx. 5.5cm / Height: Approx. 7cm / Capacity: Approx. 150ml ( full weighing)

-------------------------------------------------- ------
FOOD FOR THOUGHT
April 2017: Opened FOOD FOR THOUGHT, a store that sells works that provide hints for a better life, centering on the artist's pottery.
September 2020: Launched "FOOD FOR THOUGHT", a standard tableware brand that can be purchased at any time.
-------------------------------------------------- ------

*Because each piece is hand-blown by craftsmen, there are individual differences in thickness, air bubbles, and molding. Some have air bubbles on the surface.
*If it is a dishwasher that is OK for wine glasses, you can use it normally.
*Since the products we send meet our product standards, we cannot accept any returns or refunds. Please understand this when purchasing.
〜お客様へお願い〜
当店で購入した作品をメルカリ等で高額で転売されている方がいます。当店の作品は転売目的の方には販売しておらず、一切の転売行為は禁止しています。当店の作品をご購入される際、転売行為の禁止について承諾したものとさせて頂きます。
令和2年7月23日
Choose options