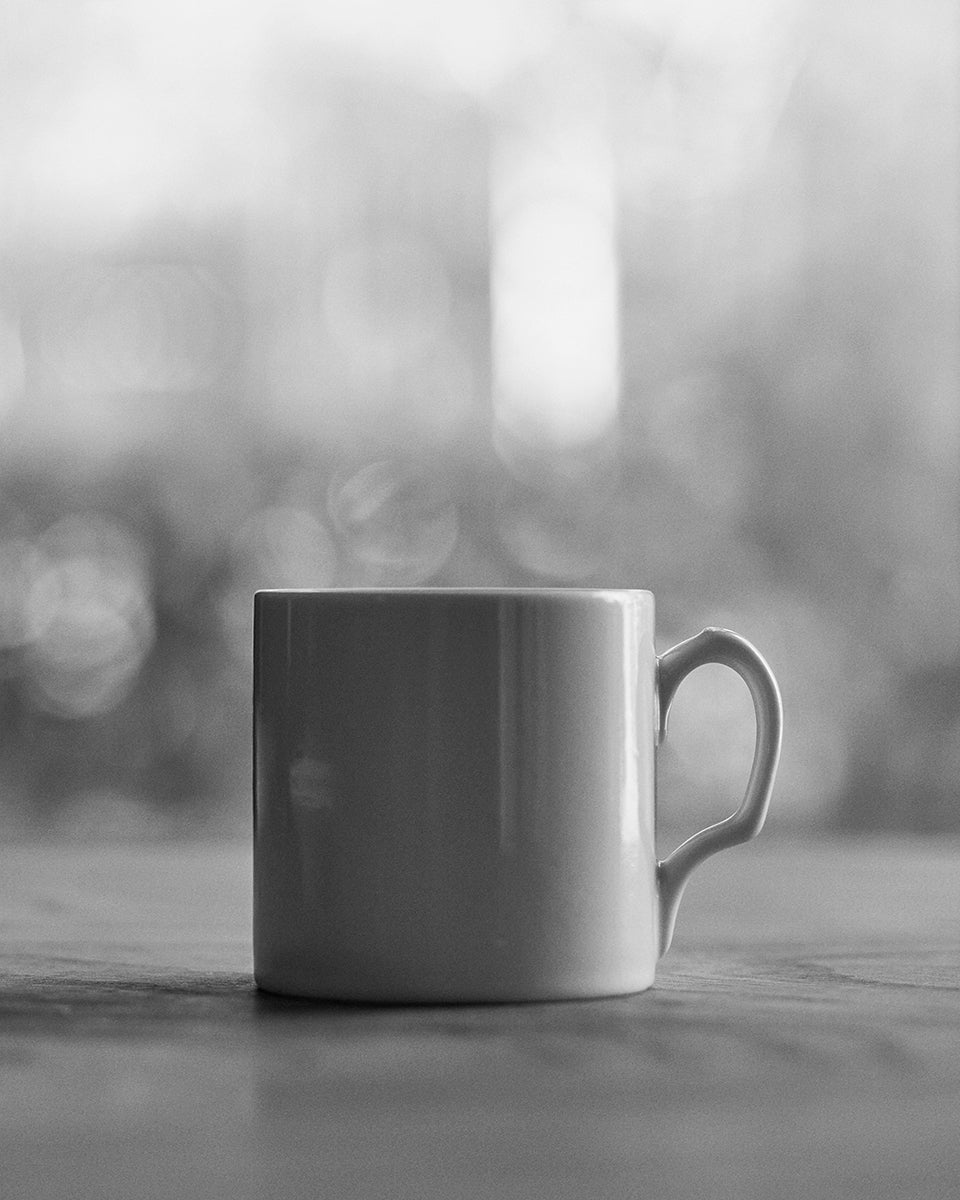 Paperwhite coffee cup
---
Not bulky like a mug, but not too delicate. So is the quantity. A feeling of size that is not too big to drink a moderate amount while it is warm. We also paid attention to the thinness that is pleasant to the palate.
From a cup in the morning, it is easy to match with sweets at snack time. You can take it out when you have guests. It is such an ideal shape.
Soft white texture. This is a "Paperwhite" " coffee cup" that was finally completed after many trials.
Rather than pursuing uniformity and rationality, the ``Paperwhite'' series is a vessel for spending time enjoying the ``blank space'' in everyday life, and each piece is unique.

Calm alone time, time spent with loved ones.
I think what we need most right now is "margins".

We named this series "Paperwhite" because the white we aimed for was closer to "Paperwhite", which is soft, bulky, warm and human, rather than "perfect white", which has a high degree of whiteness. .
There is a white "FOOD FOR THOUGHT" logo that is not asserted on the bottom.
This cup, which can be used by anyone, is also recommended as a smart gift. In that case, please use our gift wrapping .
-
made in Japan
Diameter: Approx. 6.5cm / Height: Approx. 6.5cm
Body diameter: about 8.5cm (including handle) / capacity: about 160ml (fully weighed) / appropriate amount about 120ml
-
*The Paperwhite series is a product that intentionally brings out the slight individual differences that are unique to ceramics. The appearance of black iron powder, spots of 1 mm or less, color change from blue to yellow depending on the firing temperature, etc. And we use a penetrating glaze to bring out the aging.
In addition, there may be some glaze flow or unevenness, but it is all a design design and there is no problem in practical use. Please note that all products are not exactly the same as they are hand made and not machine produced.
*Handle parts are attached by craftsmen one by one by hand, and there are individual differences of several millimeters in height. In addition, a slight tilt may be seen (see photo below).
*Can be handled in the same way as normal porcelain products. A microwave oven and a dishwasher are OK, too. Oven and direct fire are not allowed.

*There may be slight differences in shape due to the manufacturing process, and slight differences in color due to glaze application and firing. Please enjoy all of them as the characteristics of hand-made pottery.
*Due to the characteristics of the product, returns and refunds cannot be accepted. Please purchase after understanding.
〜お客様へお願い〜
当店で購入した作品をメルカリ等で高額で転売されている方がいます。当店の作品は転売目的の方には販売しておらず、一切の転売行為は禁止しています。当店の作品をご購入される際、転売行為の禁止について承諾したものとさせて頂きます。
令和2年7月23日
Choose options